Bridgette
(Unknown)
General
Name:
Bridgette
Japanese Name:
Unknown
Hometown:
Canada, Unova
Region:
Canada
Family:

Mother (name unknown)

Class:
Host of Total Drama Pokemon Chronicles, The Pokemon League
Friends:

Geoff (husband)

Dakota
Dawn
Ash
Iris
Cilan

First Appearance:

Total Drama Pokemon Chronicles

Bridgette, labeled The Surfer Girl, was a camper with his Boyfriend/husband Geoff. Then, she and Geoff co-hosted a talk show called the Pokemon Aftermath, where they interviewed recently eliminated contestants from Total Drama Action and non-participants, and review e-mails and videos from the season so far.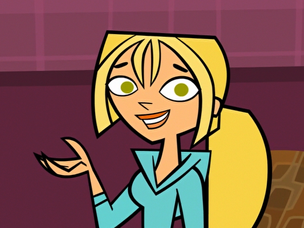 Ad blocker interference detected!
Wikia is a free-to-use site that makes money from advertising. We have a modified experience for viewers using ad blockers

Wikia is not accessible if you've made further modifications. Remove the custom ad blocker rule(s) and the page will load as expected.